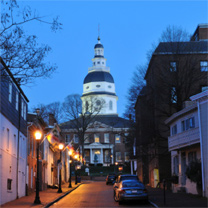 Practices
Litigation
We've got your back.
Being sued or making the decision to sue to protect your rights can be a difficult and emotional event in the life of an individual or a business. Being represented by a lawyer who enjoys your confidence and trust can mean the difference between success and disappointment, both in terms of your experience in court and in the costs to you or your business.
The Firm's attorneys bring courtroom experience, intelligence, diligence, and tenacity to the task of representing our clients in all types of civil litigation, including:
intentional torts like fraud, defamation, or assault and battery,
property suits, landlord-tenant suits, and commercial contract litigation, and
other business-related litigation such as partnership break-ups.
We also appear on behalf of candidates for admission to the Bar and at all stages of grievance proceedings instituted by Bar Counsel.
The Firm's commitment to cutting-edge technology brings efficiency, responsiveness, and cost savings to our clients. Our attorneys regularly appear before all state and federal trial and appellate courts in the State of Maryland and in the District of Columbia, and in selected other jurisdictions. In addition, we represent clients in hearings before many administrative agencies and arbitration panels.


Please send us an email and one of our attorneys will be in contact with you in a timely manner.