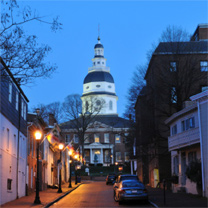 Practices
Administrative Law
Specialized support for all of your needs.
Our administrative law team is made up of attorneys with a breadth of experience in numerous practice areas. We understand how state and local governments conduct their business with the public by interpreting and applying laws and regulations through administrative agencies including officials, boards and commissions.
We frequently represent clients before numerous state and local government administrative agencies. Our services include:
Zoning and land use. We work with property owners and other land use professionals in all aspects of the zoning and land use process on the City, County, and State levels, including rezonings, subdivisions, special exceptions, variances, critical area and wetland determinations, and various development permitting and licensing requirements.
Liquor license issuances and violations. We assist our clients in obtaining and renewing liquor licenses, as well as defending licensees against allegations of misconduct brought by administrative agencies.
Motor vehicle license suspensions and revocations. We regularly appear with clients whose licenses are in danger of suspension or revocation by the Motor Vehicle Administration (MVA).
Employment and discrimination disputes. We litigate employment matters before government agencies such as the Equal Employment Opportunity Commission, the National Labor Relations Board, the Department of Labor, the Maryland Commission on Civil Rights, and others.
Matters involving business and professional licenses and permits. We have experience representing professionals who face administrative proceedings or investigations that could possibly put their professional license at risk. We also assist our clients through the entire licensing and permitting processes for all types of business activities.
Appeals to the courts. We represent clients in appeals to the courts when necessary to protect their interests against adverse determinations or actions by administrative agencies.


Please send us an email and one of our attorneys will be in contact with you in a timely manner.