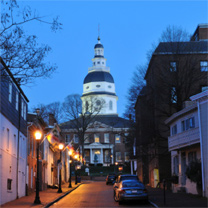 Practices
Title Litigation
We know title inside and out.
Council Baradel's title litigation group handles all types of title related issues from the most modest claims to multi-million dollar claims, coverage matters and insurer and settlement agent licensing matters.
Our Involvement with the Title Industry
Council Baradel's title litigation group works throughout Maryland and the Washington, D.C. area. The group participates in numerous professional and civic organizations in the title industry, including the D.C. Land Title Association (DCLTA); American Land Title Association(ALTA); Maryland Land Title Association; American Bar Association's Litigation Section, Real Estate Litigation committee, Torts and Insurance Practice Section, and Title Insurance Litigation Committee.
Our Experience with Title Cases
The group has handled more than 850 title cases over the past 14 years including matters assigned by the First American Title Insurance Companies; Investors Title Insurance Company; Security Title Insurance Company of Baltimore and others. We have extensive experience in matters involved in bankruptcy proceedings; real property tax sales; foreclosure rescue fraud; DC's Tenant Opportunity to Purchase Act ("TOPA"), title coverage matters, historical preservation easements, mechanic's lien claims, appellate matters and other claims. Attorneys from our group have provided instruction to title industry groups on topics including claims avoidance, and bankruptcy and title issues.