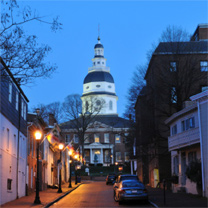 Practices
Real Estate
From start to finish.
Real Estate Law involves numerous moving parts and complex documentation requirements. Our real estate attorneys tactically manage the pieces to provide our clients with smart, strategic counsel to accomplish their specific needs and goals.
Our Team and Services
Council Baradel's real estate team is efficient and accessible, ensuring timely responses with precise attention to detail. We represent clients in a wide variety of real estate matters. Our services range from assistance in the sale, purchase or lease of residential and commercial property to the negotiation and preparation of agreements and other documents relating to real estate.
Commercial Real Estate
We provide assistance in a variety of commercial real estate transactions and negotiations. We regularly provide counsel and advice to clients in all areas of construction, ownership, operation and leasing of real property. We are responsive, command excellent negotiation skills, and overcome potential issues with creative solutions. Our attorneys are experienced in representing contractors, real estate developers, brokers and lenders, landlords, tenants, and equity investors.
We routinely provide assistance with:
Acquisition and development financing
Hotels
Landlord/tenant issues
Leasing
Mechanic's liens
Property disputes
Real estate management
Resolution of title claims
Shopping center development
Residential Real Estate
Our attorneys are prepared to protect your interests in a broad range of real estate transactions, including residential home purchases and sales. For most people, buying a home is the largest investment they will make and can be a very intimidating process. You need a highly-skilled professional to help you analyze the transaction and make sure your legal bases are covered to minimize risk in the years ahead.
Our experienced team of real estate attorneys work closely with buyers, sellers, realtors, and mortgage lenders to ensure that residential closings are timely, efficient, and pleasant.
We represent clients in a wide range of transactional matters including:
Loan closings for purchases and refinances
Title examinations
Preparation of purchase and sale agreements
Issuance of title opinions
Issuance of owners' and lenders' title insurance
Land acquisition and financing
Title Insurance Specialists
We represent national title insurance underwriters in claims on behalf of and against their insureds and in title insurance coverage actions. We also represent companies in the mortgage lending and brokerage industry against claims of lender liability and regulatory violations. Our attorneys assist clients in resolving title, boundary and riparian rights disputes. Presently, we are approved attorneys and agents for Fidelity National Title Insurance Company, Chicago Title Insurance Company, and First American Title Insurance Company.
Our In-house Title Company
Bay Title Company, Council Baradel's wholly owned subsidiary, performs all services associated with residential and commercial real estate settlements. Whether you are buying, or refinancing an existing mortgage, Bay Title Company will provide transparent, dependable service at competitive pricing. Our closings are always conducted by an attorney, ensuring the transaction is compliant with all applicable laws and regulations. We handle residential real estate settlements on a competitive flat fee basis. We handle most commercial real estate settlements on a negotiated fee basis.
Condominiums and Homeowners Associations
Our attorneys provide a wide range of legal services to condominium, homeowners and community associations. Our services include:
general operational advice;
preparation and amendment of condominium and association documents;
collection of delinquent assessments;
enforcement of architectural control rules and regulations, bylaws and covenants; and
negotiation and preparation of management agent agreements.
Council Baradel's attorneys also have experience in negotiation and litigation of disputes with developers and contractors, between associations and individual property owners, and disputes over ownership of community property.


Please send us an email and one of our attorneys will be in contact with you in a timely manner.