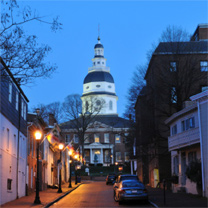 Practices
Appellate Law
Advocating for our clients.
Council Baradel's appellate team is made up of attorneys with a breadth of experience in numerous practice areas. We have the knowledge to handle a matter all the way from trial through the Court of Appeals. We also regularly represent clients in appeals that were originally handled outside of the firm at the trial level. In each case, our appellate lawyers thoroughly examine the trial record and research the legal issues to determine the best arguments to present in the appeal.
Our clients' appeals span a diverse array of practice areas, including:
Business torts
Commercial law
Defamation law
Estate and trust law
Family law
Insurance coverage
Municipal law
Real estate law
Zoning and land use law
Council Baradel's appellate team has extensive experience representing clients in a variety of forums, including administrative appeals before circuit courts, appeals before Maryland state appellate courts and the D.C. Court of Appeals, as well as appeals before United States Courts of Appeals, including the Fourth Circuit and D.C. Circuit.
Our appellate team, which includes several former judicial law clerks for the Court of Appeals and the Court of Special Appeals, understands how to effectively present an appeal. From well-crafted briefs to persuasive oral arguments, our attorneys know what it takes to win an appeal. Throughout Council Baradel's history, its appellate lawyers have participated in appeals that have helped shape Maryland law and addressed matters of great public interest.