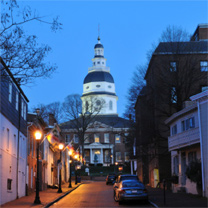 Practices
Military Law
With military in mind.
Council Baradel's attorneys represent service members in a variety of legal matters and understand that the line between a civilian matter and a military matter is not always clear. To that end, we routinely assist service members and their families in general civil litigation matters, as well as "off-base" criminal and traffic offenses at the trial and appellate levels in all State and Federal courts in Maryland and the District of Columbia.
Because some of our attorneys are former military members themselves, we have an intimate knowledge of the complex nature of the Uniform Code of Military Justice (UCMJ). We stand ready to defend service members in Courts-Martial, NJP/Article 15 actions, and Administrative Separation Boards.
As an Annapolis-based law firm, we have particular experience in representing Midshipmen at the United States Naval Academy and preparing them for conduct and administrative separation hearings and appeals. In all cases, the firm's representation of the client is geared toward ensuring justice and protecting that client's Constitutional rights. Council Baradel understands the potential impact such actions can have on a service member's career and will work diligently to prepare a defense, while exploring solutions other than trial, where appropriate.


Please send us an email and one of our attorneys will be in contact with you in a timely manner.