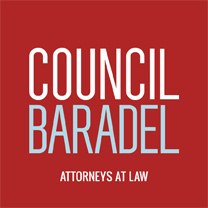 Five Council Baradel Attorneys Named as"Leading Lawyers" by What's Up? Annapolis Magazine

March 2014

Five Council Baradel attorneys were nominated as "Leading Lawyers" in their practices by What's Up? Annapolis magazine and were featured in the May 2014 issue. Click here to read more.
© 2023 Council, Baradel, Kosmerl & Nolan, P.A. All Rights Reserved.