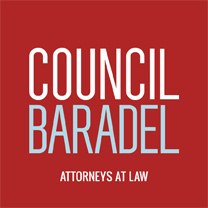 Banking & Finance

Overview

Lending a hand.

Our Banking & Finance attorneys work closely with our clients to develop relationships that enable us to better understand their approach, and we apply our understanding to develop innovative solutions for them. We take into account their specific business needs to solve their issues efficiently and economically.

Commercial Lending

We have a thriving commercial lending practice, representing many regional banks in real estate and commercial/industrial financing. Our lawyers are respected and experienced in the negotiation and drafting of loan documents and in assisting lenders with due diligence reviews. This experience means quick resolution of issues and timely loan closings.

Our firm is equally adept at representing borrowers in their loan transactions, guiding them through the due diligence and document negotiation process. Our attorneys pay particular attention to negotiating loan terms that fit neatly within the borrower's business operations. We routinely work with business owners and developers seeking, comparing, and negotiating financing options.

Our services include:

Accounts receivable and inventory financing
Asset securitization transactions
Asset-based and working capital financings
Borrower's opinions
Commercial lending forms review and analysis
Construction and real estate financing
Enforcement and collection proceedings
Equipment financing

Foreclosures and receiverships

Fraudulent transfers
General obligation bond issuances by government entities
Intercreditor and subordination agreements relating to mezzanine loans and subordinated debt
Loan restructurings and workouts, including debtor-in-possession financings

Promissory notes

Secured transactions
Senior secured loans and junior secured loans
Stand-still agreements and forbearance agreements
Traditional secured and unsecured revolving credit term loans

Real Estate

We provide assistance in a variety of commercial real estate transactions and negotiations. We regularly provide counsel and advice to clients in all areas of construction, ownership, operation and leasing of real property. We are responsive, command excellent negotiation skills, and overcome potential issues with creative solutions. Our attorneys are experienced in representing contractors, real estate developers, brokers and lenders, landlords, tenants, and equity investors.

We routinely provide assistance with:

Acquisition and development financing
Hotels
Landlord/tenant issues
Leasing
Mechanic's liens

Property disputes

Real estate management

Resolution of title claims

Shopping center development


Please send us an email and one of our attorneys will be in contact with you in a timely manner.

Attorneys
© 2023 Council, Baradel, Kosmerl & Nolan, P.A. All Rights Reserved.