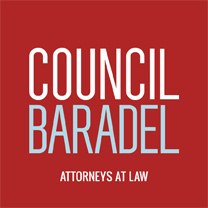 Zoning & Land Use

Overview

Tireless and strategic.

Developers and land owners rely on our attorneys' extensive knowledge of and experience in zoning and other land use and use issues in the City of Annapolis, Anne Arundel County and other selected jurisdictions.

Our Services

We assist our clients in obtaining:

Subdivision approvals
Zoning map amendments
Variances
Special exceptions
Critical areas decisions, and
Planned unit developments, among others.

Council Baradel's attorneys provide a full range of services to developers, from the preparation of Public Offering Statements, subdivision documents, homeowners' association documents, and condominium declarations and bylaws, through the recordation of condominium and subdivision plats. When representing developers, we work closely with engineers and other professionals to ensure that all legal requirements are met for the client.


Please send us an email and one of our attorneys will be in contact with you in a timely manner.

Attorneys
© 2023 Council, Baradel, Kosmerl & Nolan, P.A. All Rights Reserved.