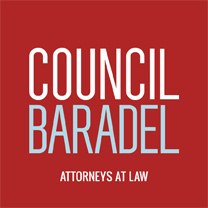 Insurance

Overview

Relentless defense.

Council Baradel's insurance defense attorneys have experience defending commercial property owners, insurance companies and their insureds against various complex personal, product and property liability claims.

Property

We provide assistance in all matters involving homeowner and commercial property insurance policies. We handle commercial and residential claims, and related bad faith claims, in an efficient and detailed manner, assuring that the claim gets resolved swiftly and correctly.

Product

We represent manufacturers, distributors and insurance companies involved in lawsuits arising from product liability claims. We handle a wide variety of claims, including automotive components, bicycles, construction equipment, electronics, heavy machinery, and power tools, to name a few. Our team is prepared to defend against allegations of manufacturing defects, inadequate warnings and other liability claims. We take a hands-on approach to our defense, which involves an immersion in the manufacturing and design of each product, understanding the dynamics of the accident, and preparing a full and proper defense.

Personal

Our lawyers have successfully defended national retailers, restaurants, fitness facilities and insurers against claims ranging from slip-and-fall accidents, to defamation and malicious prosecution, to all types of employment disputes. We also defend auto insurance policyholders against personal injury and wrongful death claims.

Our Strategy

Our attorneys leave no stone unturned when it comes to providing the best and most cost-effective legal defense possible. We work with our client to formulate an early litigation plan that assesses trial strategy, expert witnesses, evidentiary discovery and the potential for early dispute resolution as a cost and time saving alternative. We work closely and diligently with our clients to minimize any liability and reduce any potential exposure.


Please send us an email and one of our attorneys will be in contact with you in a timely manner.

Attorneys
© 2023 Council, Baradel, Kosmerl & Nolan, P.A. All Rights Reserved.