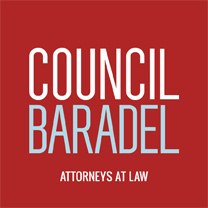 Matthew J. Bernhardt Joins CBKN as an Associate

June 2013

Matthew J. Bernhardt joined CBKN as an Associate in June 2013. A 2005 graduate of the United States Naval Academy Mr. Bernhardt will primarily practice on the firm's litigation team.
© 2023 Council, Baradel, Kosmerl & Nolan, P.A. All Rights Reserved.