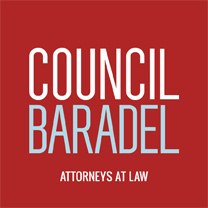 Ishar Singh Joins Council Baradel's Litigation Team

March 15, 2022

Council Baradel is pleased to announce that Ishar Singh has joined the firm as an associate.

Ishar focuses his practice on supporting the litigation efforts of Council Baradel. His areas of practice include civil litigation, business/corporate litigation, insurance defense and real estate litigation. Prior to joining private practice, Ishar represented individuals in criminal matters in Anne Arundel County as an Assistant Public Defender for two years. He defended clients at trial and hearings on felonies, misdemeanors, and serious traffic citations, including DUI/DWI defense.

Ishar earned his J.D. from the University of Baltimore School of Law, and his B.A. from the University of Maryland, Baltimore County.

Ishar can be reached at [email protected] or 410-268-6600.

© 2023 Council, Baradel, Kosmerl & Nolan, P.A. All Rights Reserved.