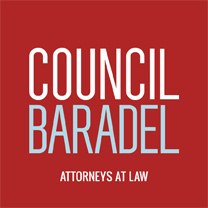 Partner

T410-268-6600 ext(3447)

F410-269-8409

Bar/Court Admissions

Maryland
U.S. District Court for the District of Maryland
District of Columbia




Matthew J. Bernhardt

Matthew Bernhardt is client-focused and results driven. Matthew's practice focuses on plaintiff's personal injury and domestic relations, but he has extensive trial experience in both civil and criminal defense matters and maintains a well-rounded legal practice that includes serving as general counsel for businesses in the local community.

Plaintiff's Personal Injury
In his plaintiff's personal injury practice, Matthew is dedicated to helping individuals who have been injured as a result of the negligence of others. He understands how an accident that occurs in just one moment can impact an individual and their family for years to come. Having started his career representing those in the insurance industry, Matthew has a unique understanding of the tactics and strategies used by insurance companies in the defense of injury claims. He regularly handles claims arising from auto accidents, dangerous products, wrongful death, and property owner negligence.

Domestic Relations
In his domestic relations practice, Matthew represents individuals during one of the most challenging chapters in their lives. Matthew understands that these matters require a high level of sensitivity and ensures his clients' best interests are protected when making decisions that will have long-term personal and financial implications. Matthew's strong negotiation skills come into play when striving to reach amicable and workable resolutions on behalf of his clients. These skills ultimately achieve results more quickly, efficiently and cost-effectively than litigation. Matthew handles prenuptial agreements, divorce, spousal support/alimony, child custody modifications, same-sex adoption, and other related family issues.

Litigation
Matthew zealously advocates for clients in various civil litigation matters to achieve the best possible outcome for them. His client-centered approach ensures that each case is handled with diligence and responsiveness during all stages. He regularly appears before state and federal trial courts in the State of Maryland and in the District of Columbia.

Matthew graduated from the United States Naval Academy with a B.S. in Systems Engineering in 2005. After completing two deployments in support of the Global War on Terrorism as a Surface Warfare Officer, he returned to Annapolis to work in the Office of Admissions at the Naval Academy serving as a Regional Director, directing recruitment and marketing efforts in 7 States and 2 U.S. Territories, and as a Program Director for the Summer Seminar and Blue and Gold Officer programs. Matthew continues to serve as a Commander in the active Navy Reserves and completed a deployment to East Africa in 2020 as the Deputy Director for Operations for the Combined Joint Task Force – Horn of Africa to enhance stability and prosperity in East Africa.

Matthew resides in Annapolis with his wife Sarah, their sons Luke and Gabriel, and their crazy dogs.

Professional Associations

American Bar Association
Maryland Bar Association
Anne Arundel County Bar Association

Community Involvement

United States Naval Academy - Blue and Gold Officer
Operation Paws for Homes - Volunteer Foster
Service Academy Business Professionals
Fishing Creek Farm HOA, Inc. - Vice President of the Board
Peninsula Athletic League Annapolis - Baseball Coach
Under Armour Annapolis - Flag Football Coach

Speaking/Teaching Engagements

United States Naval Academy - Centers of Influence

Honors / Awards

Super Lawyers – 2015-2023
Whats Up? Annapolis Magazine Leading Lawyer 2016-2019
2014 MSBA Young Lawyer Summit

Representative Matters

Represented business client in a contested Board of Public Works (Governor, Comptroller, and Treasurer of Maryland) hearing and successfully argued in favor of granting a contract award in excess of $417,000 from State Highway Administration for client.
Obtained multiple jury trial verdicts in favor of clients in civil lawsuits.
Negotiated numerous personal injury and property settlements for clients against individuals and public and private entities.
Secured nolle prosequis and not guilty verdicts on behalf of clients for criminal and serious traffic offenses.

Education

University of Baltimore School of Law (J.D., 2013)
United States Naval Academy (B.S., 2005)

Practice Areas
© 2023 Council, Baradel, Kosmerl & Nolan, P.A. All Rights Reserved.