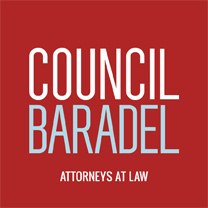 Stephen A. Oberg Speaks on Business Succession Planning to Calvert County Chamber

November 10, 2022

Stephen A. Oberg presented at a Calvert County Chamber of Commerce "Women-to-Women" Meeting on November 9, 2022. Alongside Margaret Phipps, the Register of Wills for Calvert County, he discussed succession issues and pitfalls for woman-owned small businesses. They addressed succession planning for businesses and the personal side of how best to be prepared in case of an emergency or tragedy.

Steve focuses his practice in the areas of business law and commercial finance. Steve's business practice includes the representation of local, regional and national companies in a wide range of industries. His work includes contract negotiation and drafting, preparation of business governance documents, business planning and other general counsel work. He also serves as legal advisor to several area non-profit organizations. Steve's business litigation practice focuses on business torts, contractual and commercial disputes, business governance and financial disputes, where he strives to blend trial strategy with business pragmatism to achieve a cost-effective and efficient, favorable result.
© 2023 Council, Baradel, Kosmerl & Nolan, P.A. All Rights Reserved.