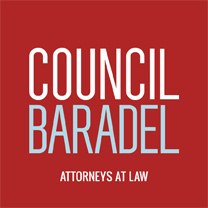 James P. Nolan Elected Secretary of the National Conference of Bar Presidents

August 2007

James P. Nolan was elected Secretary of the National Conference of Bar Presidents (NCBP) at the annual meeting of the American Bar Association and NCPB which was recently held in San Francisco, California. Mr. Nolan is a past president of the Anne Arundel County Bar Association and the Maryland State Bar Association and previously served a three year term as a member of the NCBP Executive Council. He will proceed through the chairs and become President of NCBP in 2010. NCBP was founded in 1950 to provide information and training to state and local bar association leaders. Several of its past presidents have gone on to become president of the American Bar Association. The organizational members of NCPB include state, local, municipal and special focus bar associations from fifty-three states and territories and its individual members include past bar leaders from these jurisdictions.

The primary purpose of NCBP is to provide high quality programming to current bar leaders at two meetings held each year contemporaneously with the annual and mid-year meetings of the American Bar Association. At these meetings, former bar presidents and other resource persons provide presentations and workshops focused on relevant topics of interest to bar leaders and bar associations. NCBP also publishes an online newspaper and offers other useful resources through its website.
© 2023 Council, Baradel, Kosmerl & Nolan, P.A. All Rights Reserved.