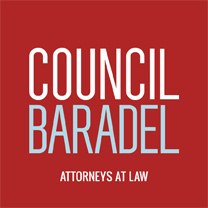 N. Tucker Meneely Elected President of the Woodwise Board of Directors

June 13, 2018

N. Tucker Meneely was recently elected as the President of Woodswise: The Severna Park Elderly Housing Corporation's Board of Directors, after previously serving the organization as Vice President and Board Member. The mission of Woodwise is to ensure access to housing and related services for the elderly within the communities served by Woods Memorial Presbyterian Church.

Tucker's practice includes general civil and appellate litigation, as well as counseling to new and established businesses. He represents individuals and businesses in complex contractual and business disputes, professional negligence litigation, residential and commercial landlord-tenant matters, estate and trust litigation, libel and slander litigation, employment disputes, and real estate litigation.
© 2023 Council, Baradel, Kosmerl & Nolan, P.A. All Rights Reserved.