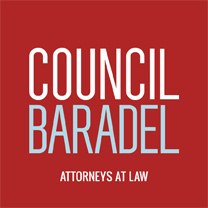 Frederick C. Sussman Appointed City Attorney for Aberdeen

October 2012

The Mayor and City Council of Aberdeen in Harford County appointed CBKN Director Frederick C. Sussman as City Attorney. Mr. Sussman also serves as Town Attorney for La Plata and Indian Head in Charles County, Perryville in Cecil County, Riverdale Park, Capitol Heights and Cottage City in Prince George's County, and Highland Beach in Anne Arundel County. Mr. Sussman provides legal services to other Maryland municipalities and quasi-governmental entities.
© 2023 Council, Baradel, Kosmerl & Nolan, P.A. All Rights Reserved.