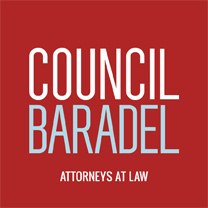 John Naumann Strange to Speak at Estate Planning Seminar in Severna Park on June 20th, 2016

June 6, 2016

John Naumann Strange will be speaking at a Woods Memorial Presbyterian Church seminar on June 20th titled, "Important Changes to Your Will or Other Legal Documents You May Have Made without Realizing it!" John will speak regarding documents you may have signed that invalidate your original plans. During the seminar, John will take legal questions on trusts and other documents.

Anne Arundel County is providing a Vital Records Portfolio for each household in attendance. This portfolio can hold copies of all your important documents including insurance, military records, funeral arrangements, banking information, medical records, etc.

The seminar will take place in the Fellowship Hall of Woods Memorial Presbyterian Church in Severna Park, Maryland on Monday, June 20th, 2016 from 6:30 – 8:00pm. Admission is free and open to the public. For more information, contact Betty Butler at [email protected].
© 2023 Council, Baradel, Kosmerl & Nolan, P.A. All Rights Reserved.