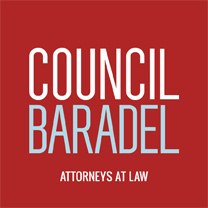 Partner

T410-268-6600 ext(3509)

F410-269-8409

Bar/Court Admissions

Elizabeth A. Pfenson

Elizabeth focuses her practice on family law and related appellate matters.

Elizabeth understands that every situation is different as she helps clients achieve their best outcome from the beginning to end of their case. Her clients appreciate her attention to detail and thorough approach, as she assists clients with their sensitive and complex financial and family situations. Knowledgeable, yet down to earth, Elizabeth understands that, when clients work with her, they are often experiencing some of the most difficult moments in their lives. She seeks to lend her strength, knowledge, and professionalism to her clients as they navigate the intersection between their personal lives and the legal system. Elizabeth also offers private mediations.

Elizabeth has been an active part of the legal community since she began her career as a Legal Assistant in 2010. Prior to joining Council Baradel, she worked as a Law Clerk for the Honorable Glenn T. Harrell, Jr., then Senior Judge of the Court of Appeals of Maryland. While clerking for Judge Harrell, she participated in the drafting and editing of various civil and criminal opinions. Her background as an appellate clerk provides Elizabeth with an excellent knowledge base and the experience to pursue and defend appellate matters.

Elizabeth graduated magna cum laude from Notre Dame Law School in 2014, where she was an Articles Editor for the Notre Dame Law Review. She was a Dean's Academic Group Tutor for a section of Property Law and received the highest grades of her class in both Real Estate Transactions and Environmental Law. Elizabeth was a research assistant for both a family law professor and an environmental law professor and worked at the Notre Dame Clinical Law Center, where she student-represented clients experiencing economic injustice issues. She graduated summa cum laude with Departmental Honors from Gordon College in 2010, having majored in English Language and Literature with a Pre-Law minor. During the summers, she worked as a Courtroom Clerk at the Anne Arundel County Circuit Court.

Professional Associations

Maryland State Bar Association
Anne Arundel State Bar Association

Community Involvement

Ask a Lawyer in the Library, Volunteer
Redeemer Anglican Church, Vestry [Board] Past-Chair

Honors / Awards

Super Lawyers – 2018-2023
Whats Up? Annapolis Magazine Leading Lawyer – 2020-2021

Publications

Too Many Cooks in the Kitchen? The Potential Concerns of Finding More Parents and Fewer Legal Strangers in California's Recently-Proposed Multiple-Parents Bill, 88 Notre Dame L. Rev. 2023 (2013)

Education

Notre Dame Law School (J.D., magna cum laude, 2014)
Gordon College (B.A., summa cum laude, 2010)

Practice Areas
© 2023 Council, Baradel, Kosmerl & Nolan, P.A. All Rights Reserved.