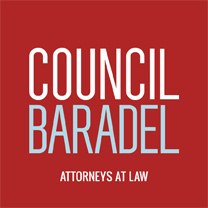 Bankruptcy / Creditors' Rights

Overview

In your best interests.

We protect creditors' rights by analyzing, selecting and implementing the most cost-effective approaches to resolving debtor/creditor problems in compliance with state and federal laws. Our attorneys handle all aspects of representation, including:

Bankruptcy. Our attorneys possess experience representing creditors in all aspects of Chapter 7, 11, and 13 cases, to include adversary proceedings, motion practice, and negotiations with trustees.

Collections. We represent creditors throughout the entire collections process, and we have the experience to maximize the amount collected on your behalf from delinquent borrowers. We are knowledgeable in assisting with commercial and consumer debt collections, foreclosures, personal property repossession and liquidation, loan workouts, receiverships, landlord/tenant matters and mechanic's liens.

Negotiations and Litigation. We negotiate with debtors for payment on past-due loans, and pursue collections through litigation, if pre-trial negotiation fails. We negotiate and litigate secured creditor priority disputes, as well as negotiate and document the purchase of assets from debtors' estates. We provide litigation services for contested matters and adversarial proceedings in bankruptcy court if necessary to protect the interests of your business.

Workouts. We represent real estate and commercial lenders, equipment lessors and borrowers in working out troubled loans, including negotiating and documenting loan modification and forbearance agreements, short sales, deeds in lieu of foreclosure, auction sales or other alternatives to judicial foreclosure or bankruptcy.

Documentation. We represent commercial real estate and asset based lenders in loan documentation, workout and collection of non-performing loans. This vast experience in documenting secured transactions and collecting the balances owed on defaulted loans allows us to deliver results to our clients in a cost-effective manner.

Foreclosures. Out attorneys assist clients in the foreclosure process for residential and commercial properties to protect their financial interests. We have experience handling all aspects of the foreclosure process, including motions for rent receivers, defending claims against lenders and dealing with post-foreclosure sale issues.


Please send us an email and one of our attorneys will be in contact with you in a timely manner.
© 2023 Council, Baradel, Kosmerl & Nolan, P.A. All Rights Reserved.