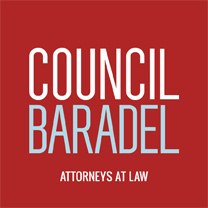 Council, Baradel, Kosmerl & Nolan, P.A. Director Donna McCabe Schaeffer named to the Circuit Court for Anne Arundel County

January 2016

"We are extremely proud of our longtime partner, Donna McCabe Schaeffer, and her appointment to the bench," said Stephen A. Oberg, Managing Director of Council, Baradel, Kosmerl & Nolan, P.A. "Donna is eminently qualified to serve as a judge in our great state. Her legal skills in both trial court and mediation forums are unparalleled. Donna epitomizes the disposition, impartiality, and dignified judgment that all judges should possess. Although we will miss her, Maryland and Anne Arundel County, in particular, are fortunate that she has been added to the judiciary."

Judge Donna McCabe Schaeffer of the Circuit Court for Anne Arundel County will be sworn in by Governor Hogan at the Investiture Ceremony on Tuesday, January 12, 2016 at 5:00 PM in Courtroom No. 4C of the Circuit Court. At Council Baradel, Ms. Schaeffer's practice concentrated in all areas of civil and family law, including divorce, child custody and visitation, adoption, guardianship and administrative hearings. Ms. Schaeffer has been trained in collaborative law and as a mediator, is a member of the American Bar Association, the Maryland State Bar Association, the Anne Arundel County Bar Association and the Anne Arundel County Women's Bar Association. She also recently served on the Anne Arundel County Ethics Commission.

http://governor.maryland.gov/2015/12/17/governor-larry-hogan-announces-judicial-appointments-2/
© 2023 Council, Baradel, Kosmerl & Nolan, P.A. All Rights Reserved.