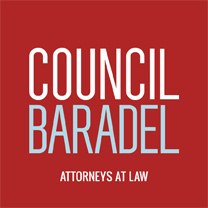 Lee Ann Adams to Speak to AACAR on Ground Rent and Front Foot Fees

May 11, 2018

Lee Ann Adams will speak to the Anne Arundel County Association of REALTORS® Young Professional Network to discuss an overview of ground rent and front foot fees. The goal of the presentation is to provide a relevant overview of both topics to allow real estate agents to speak intelligently about them to their clients. The presentation will be held at Union Jack's in Annapolis on May 11th, 2018 from 11am-1:30pm.

Lee Ann's practice includes commercial and residential real estate settlements. Lee Ann's residential experience includes drafting and reviewing purchase and sales agreements, deed preparation, property transfers, reviewing mortgage and other financial documents, conducting closings, and title insurance. Lee Ann's commercial experience includes providing counsel and advice in all areas of construction, ownership and operation of commercial real property.
© 2023 Council, Baradel, Kosmerl & Nolan, P.A. All Rights Reserved.