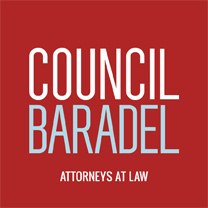 Stephen A. Oberg Speaks on Transfer and Recordation Taxes

June 28, 2016

Stephen A. Oberg spoke at a Maryland Commercial Lenders Association Quarterly Meeting on June 28, 2016. Steve discussed transfer and recordation tax issues in Maryland, common mistakes in commitment letters and best practices in due diligence.

Steve's commercial finance practice emphasizes the representation of institutional lenders in real estate and business asset-secured loan transactions. Steve has also enjoyed extensive experience representing companies in the negotiation and documentation of commercial transactions, capitalization transactions, and the acquisition, leasing and disposition of commercial real estate.
© 2023 Council, Baradel, Kosmerl & Nolan, P.A. All Rights Reserved.