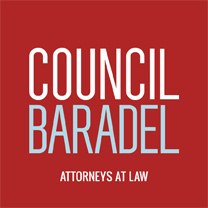 Susan Stobbart Shapiro Moderated Panel at ABA Labor & Employment Law Section's National Symposium

May 11, 2016

On April 8, 2016, Susan Stobbart Shapiro moderated a panel examining the risks and rewards of high-tech hiring at the recent American Bar Association National Symposium on Technology in Labor and Employment Law. Susan's panel was titled, "Hiring Tech: Computer Games, Homework and Videos in Hiring and Onboarding." The panel discussed how technology has recently influenced the hiring process, the potential headaches it causes both employers and employees, and the possibility for potential abuse. The symposium, which took place in Washington, DC, featured speakers from the National Labor Relations Board, Deloitte and the U.S. Department of Labor.
© 2023 Council, Baradel, Kosmerl & Nolan, P.A. All Rights Reserved.