Brian T. Gallagher to Moderate Panel on Restaurant Liability
May 4, 2016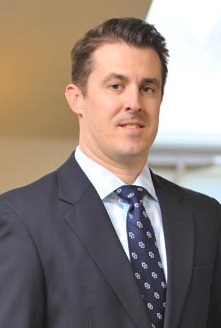 Brian T. Gallagher will moderate a panel at a Defense Research Institute (DRI) seminar titled, "Retail and Hospitality Litigation" on May 5th, 2016. Brian's panel is titled, "Hot-Button Issues and Trends for Restaurant Liability," which will tackle numerous issues that are unique to litigation in the food service industry, and how these issues uniquely impact the franchisee-franchisor relationship. Specific topics to be discussed include menu labeling, food safety and sanitation issues, healthy food requirements imposed by governments, and product liability claims.
DRI's 2016 Retail and Hospitality Litigation Seminar is a cutting-edge seminar for defense attorneys, corporate counsel, risk managers, and claims professionals who focus on retail and hospitality.
The seminar will take place over May 5–6, 2016 at the Fairmont Hotel in Chicago, Illinois. To register for the event, click here.