Estate Planning: Questions and Concerns Surrounding COVID-19
March 26, 2020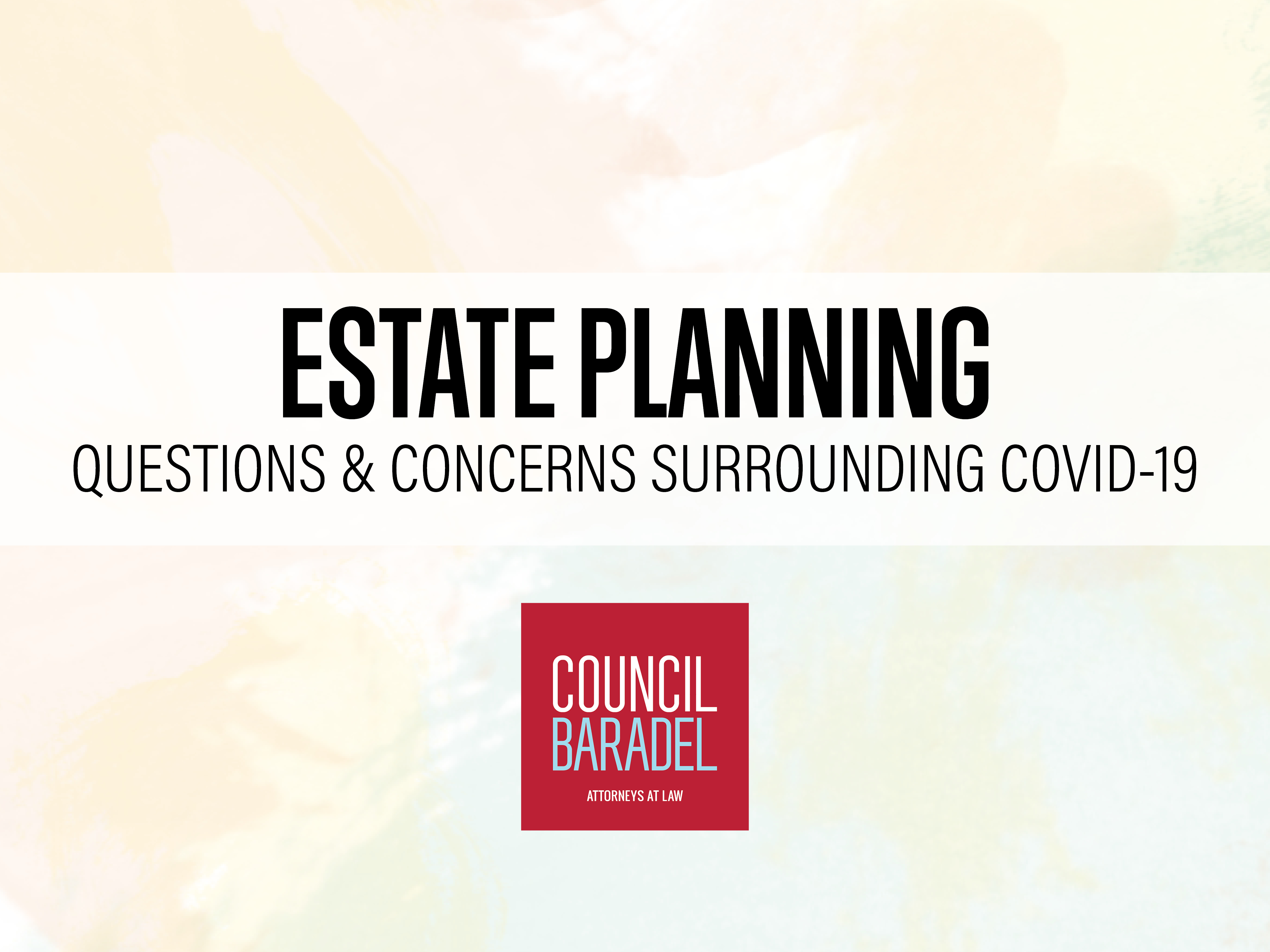 Estate planning, for some people, can be a difficult and unpleasant task that often gets pushed to the "back burner." Due to the recent outbreak of COVID-19, many have questions and concerns about their overall estate plan – whether that is a Will or a Trust – and how their loved ones will be taken care of in the future. Many also have questions regarding their financial power of attorney and medical directive.
Whether you're starting from scratch, or updating an existing documents, we are here to assist and will work with you by any means possible to make sure your estate planning documents reflect your current goals and wishes.
If your estate plan is a concern and you would like to make it a priority, our Estate Planning Team is prepared to help you check this important task off of your "to-do" list, and provide you with some much-needed peace of mind during this difficult time. Please reach out to us.