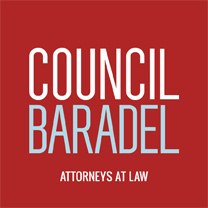 Council Baradel welcomes Stanley J. Klos, Jr. who has joined the firm as Of Counsel.

June 2015

Stanley J. Klos, Jr., formerly of Klos & Lourie, P.A., has joined Council Baradel as Of Counsel. Mr. Klos concentrates his practice in the area of business law.
© 2023 Council, Baradel, Kosmerl & Nolan, P.A. All Rights Reserved.