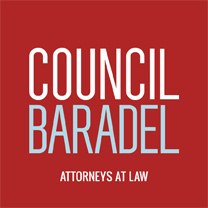 Susan Stobbart Shapiro Moderated American Bar Association Cyber Panel.

March 2015

On March 17, 2015, Susan Stobbart Shapiro moderated a panel on Ethics and Cybersecurity as part of the American Bar Association's National Symposium on Technology in Labor and Employment Law. Her panel included Nate Lesser, Deputy Director of the National Cybersecurity Center of Excellence (NCCoE) at the National Institute of Standards and Technology (NIST); William Kyrouz, Assistant Director of Information Security & Compliance for Morgan, Lewis & Bokius; and Stephen Wu of the Silicon Valley Law Group. The symposium, which took place in San Francisco, featured speakers from entities such as the National Labor Relations Board, Google and NASA and included international speakers from France and Germany. A recap of the symposium can be found here.
© 2023 Council, Baradel, Kosmerl & Nolan, P.A. All Rights Reserved.