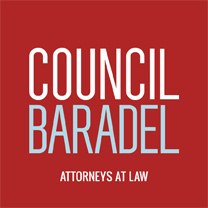 Blog Posts

Tipping Off Your Tipped Employees About the FLSA Tip Credit is Just the Tip of the Ice Berg – What You Need to Know About the Tip Credit. >
Despite the common awareness that wait staff are paid lower hourly wages but supplement those wages with tips, restaurant owners still have to do more than say, "duh" when explaining pay to their new employees.
October 25, 2016

An ounce of prevention is worth a pound of cure – the importance of keeping wage and hour records for your employees. >
What's remarkable about records is that it seems as though you never know how much one is worth until you don't have it. As a small business owner, this is especially true about the records you're required to keep for your employees.
August 3, 2016

Non-Competes: Get More by Asking for Less >
A properly drafted non-compete agreement is a beautiful thing. Sadly, a large percentage of non-competes die on the drafting table. These deaths are preventable.
July 12, 2016
By: Susan Stobbart Shapiro

New Minimum Wage Rate Effective July 1st, 2016 >
The Maryland Minimum Wage Act of 2014 imposes a schedule of minimum-wage increases, one of which takes effect Friday, July 1st, 2016.
June 30, 2016

New Fair Labor Standards Act (FLSA) Overtime Standards >
On May 18th, 2016 the United States Department of Labor announced its Final Rule that increased the salary standards for the executive, administrative, and professional overtime exemptions.
June 28, 2016

The Fantastic Four – Four Documents that All Employers Should Consider >
Every business is different, but the majority of employers would benefit from spending time with their legal counsel to review their basic employment documents. These documents are what I call "The Fantastic Four".
May 13, 2016
By: Susan Stobbart Shapiro

Sunlight is the Best Disinfectant >
Small business owners, you may be the most vulnerable to harassment and discrimination suits right now. Why? Because you have employees but aren't big enough to have a human resources department, and you feel that you are too busy trying to run your business to flesh out every rumor that you hear about employee complaints. This is where you put your business at risk.
April 25, 2016
By: Susan Stobbart Shapiro

The Real Congress Members of DC: Solving Employment Law Problems through Reality TV >
I'm bothered by the unnecessary complexity of employment laws. Solution? We harness the awesome power of reality TV to kick Congress into gear. The revolution will be televised.
April 13, 2016
By: Susan Stobbart Shapiro

Chaucer, the Prioress, her Lip, and your Employee Handbook >
Too many handbooks are written in a style popularized by bewigged and pompous barristers who practiced law circa 1791. This can cause employees to tune out.
March 18, 2016
By: Susan Stobbart Shapiro

We're Smiling at Each Other and Shaking Hands – What has Just Happened? >
Business owners and managers approach lawyers with complex problems. The lawyer lays out the options and related risks and the business decides which path it thinks is best. During these discussions, it is easy to focus on the path to the point that one loses sight of the goal. Without a clear goal in mind, there is little chance of choosing the correct path.
February 24, 2016
By: Susan Stobbart Shapiro

Why do we still cite the Atlantic Reporter? >
You are a young associate. A partner stops by your office and drops off a brief, asking you to cite-check it before it is filed. You skim through it and discover the citations are anything but consistent. In some places, both the Maryland Reporter and Atlantic Reporter are cited for Maryland cases, but in many instances, only the Maryland Reporter is cited. Even worse, there are hardly any accurate, pinpoint cites.
September 3, 2015

Don't be 'The Internalizer' >
He (or she) is an attorney who, over the years, internalizes all of his clients' issues. From criminal charges to contract disputes to personal injuries, he takes on all of his clients' life-altering problems as they are his own. In doing so, he becomes a big ball of stress and anxiety who is grouchy and has trouble functioning at work and at home.
July 24, 2015
© 2023 Council, Baradel, Kosmerl & Nolan, P.A. All Rights Reserved.