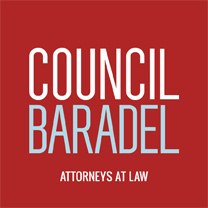 Blog Posts

Are there Different Types of Special Needs Trusts? >

Estate Planning Protects You and Your Family >

Feel Like Screaming Already? The New Federal Overtime Rule Explained >
Paying employees at the minimum salary threshold, alone, is not sufficient to make an employee exempt from overtime.
January 9, 2020

New Year New Wage Laws for Non-Exempt Workers >
Effective January 1, 2020, the State of Maryland increased its minimum wage to $11.00/hour for most businesses.
January 3, 2020

Minimum Wage to Increase July 1, 2018 >
Maryland employers should be aware that the minimum wage in Maryland will increase effective July 1, 2018.
June 29, 2018

Maryland's Impending Sick and Safe Leave Law: Don't Wait to Review your Policies >
Currently working its way through the Maryland General Assembly is an emergency bill that is aimed at delaying the implementation of the new sick and safe leave law until July 1, 2018.
February 5, 2018

Understanding the New Maryland Healthy Working Families Act >
Maryland has passed the Maryland Healthy Working Families Act (&quotMHWF&quot) – which has been commonly referred to as &quotthe sick leave bill.&quot
January 17, 2018

Maryland Sick Leave Legislation – Votes Verse Veto on Maryland Employers' Sick Leave Obligations >
When you're sick, trying to weigh the pros and cons of whether to go to work is something business owners and employees know all too well. While burying yourself in a pile of blankets on your couch while watching the Price is Right, and reminding Drew Carry that he will never be Bob Barker, may sound like a great way to kick a cold, many business owners and employees simply can't afford to take the time off. To address this issue, at least on behalf of employees, the Maryland General Assembly passed legislation that would require employers to provide paid or unpaid sick leave to their employees.
April 6, 2017

New Overtime Salary Rule Blocked by Federal Court Injunction >
On November 22, 2016, a Federal Judge for the Eastern District of Texas entered a nationwide preliminary injunction that stops the Department of Labor's (DOL) Final Rule from going into effect December 1st, 2016.
November 23, 2016

Warning: Recent Court Decisions Invalidate Standard Non-Compete Language in Maryland >
Recent court decisions have eviscerated some non-compete and non-solicitation provisions that Maryland employers have used for years. Generally speaking, non-compete and non-solicitation restrictions will be upheld if they are "narrowly tailored to protect a legitimate business interest" – but not if they are found to be "overly broad."
November 2, 2016
By: Susan Stobbart Shapiro
© 2023 Council, Baradel, Kosmerl & Nolan, P.A. All Rights Reserved.