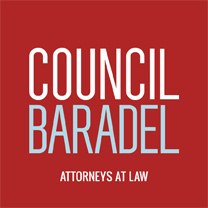 Maria Worthington McKenna Joins Anne Arundel Community College Foundation Board

June 26, 2023

Council Baradel is pleased to announce that Maria Worthington McKenna has joined the Board of Directors of the Anne Arundel Community College (AACC) Foundation.

The AACC Foundation expands private philanthropy and cultivates partnerships to enhance Anne Arundel Community College's ability to support students and initiatives that strengthen the community. As an indispensable partner to Anne Arundel Community College, the AACC Foundation ensures the College has the necessary resources and partnerships to create an engaged and inclusive society.

Maria focuses most of her practice on advising clients with estate planning and estate administration needs. She advises individuals, couples and families on individualized estate plans and has experience drafting various estate planning documents. Maria also has experience navigating the estate administration process for her clients with a focus on alleviating the stress of administering an estate of a loved one. She has successfully represented clients in state court with respect to estate and/or trust litigation matters, including contesting a Will and challenging a Trustee's decision regarding use of Trust funds.
© 2023 Council, Baradel, Kosmerl & Nolan, P.A. All Rights Reserved.