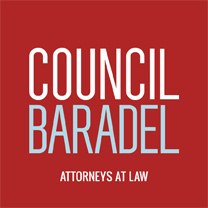 Susan Stobbart Shapiro Discusses Proposed Changes in Federal Regulations Concerning Non-Compete Agreements

February 15, 2023

The Federal Trade Commission (FTC) has proposed a rule to ban non-compete agreements for all employees and independent contractors, except in cases between a buyer and seller of a business. Susan Stobbart Shapiro joined an Anne Arundel County Chamber of Commerce Panel to discuss how this may impact businesses, and to better understand the ramifications of the proposed rule by the FTC. To watch the panel discussion, click here.

Susan leads Council Baradel's labor and employment practice. She has been representing businesses and executives for over 25 years. Susan has extensive experience advising business owners on preventing and defending employee complaints and lawsuits and other business matters including: contract disputes, non-competes and trade secrets, harassment, discrimination and retaliation, wage and hour and wage payment, National Labor Relations Act, Family and Medical Leave Act, employee handbooks, torts and related matters. Susan also represents executives and professionals regarding contract, non-compete, compensation, severance, licensing, and related matters.
© 2023 Council, Baradel, Kosmerl & Nolan, P.A. All Rights Reserved.