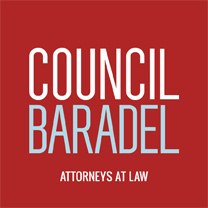 Nicole T. Livingston Attends Heckerling Institute on Estate Planning

February 10, 2023

Council Baradel Estate Planning Attorney Nicole T. Livingston attended the annual Heckerling Institute on Estate Planning in January 2023. The Heckerling Institute on Estate Planning is the nation's premier conference for estate planning professionals, offering unparalleled educational and professional development opportunities. The educational programming, presented by the nation's leading experts, examines a wide range of today's most important tax and non-tax planning issues and offers practical guidance on planning effectively in the current uncertain economic and legal environments. The Conference analyzes the significant tax and non-tax developments of 2022, including the potential planning implications of the results of the mid-term elections, and of enacted or anticipated legislation.

Nicole concentrates her practice primarily in the areas of estate planning, estate and trust administration, and elder law, with a focus on special needs and advanced tax planning. She can be contacted at [email protected] or 410-268-6600.

© 2023 Council, Baradel, Kosmerl & Nolan, P.A. All Rights Reserved.