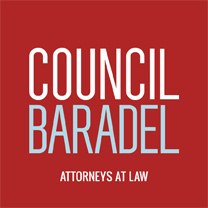 Kelly A. Burgy Joins Council Baradel's Estates & Trusts Group

August 5, 2022

Council Baradel is pleased to announce that Kelly A. Burgy has joined the firm's Estates & Trusts practice group as an associate.

Kelly's area of practice includes estates & trusts planning and administration. Kelly drafts estate planning documents such as wills, trusts, advance medical directives and financial powers of attorney. She helps clients navigate the estate and trust administration process so they can focus on healing after the loss of a loved one. Kelly also works closely with clients regarding fiduciary litigation matters and guardianship proceedings in the Orphan's Courts and Circuit Courts in Maryland.

Before joining Council Baradel, Kelly gained experience representing clients in wage and hour class and collective action cases, seeking to recover unpaid wages on behalf of employees.

Kelly earned her J.D. from Georgetown University School of Law and her B.S.E from the University of Miami. She can be reached at [email protected] or 410-268-6600.
© 2023 Council, Baradel, Kosmerl & Nolan, P.A. All Rights Reserved.