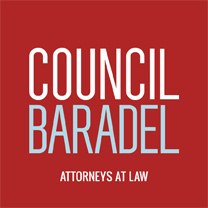 Taylor B. Kitzmiller Admitted to Practice Law in Maryland

December 16, 2021

Council Baradel is pleased to announce that Taylor B. Kitzmiller has been admitted to the Maryland Bar and has joined the firm as an associate.

Taylor, a native of Anne Arundel County, earned his J.D. from the University of Baltimore School of Law, and received his B.S. from the University of Maryland. Before entering private practice, Taylor clerked for The Honorable Ronald A. Silkworth on the Circuit Court for Anne Arundel County.

Taylor his practice on general civil litigation, real property litigation, insurance defense and title litigation. He can be reached at [email protected] of 410-268-6600.
© 2022 Council, Baradel, Kosmerl & Nolan, P.A. All Rights Reserved.