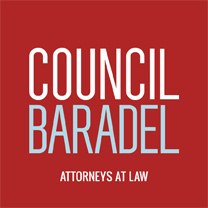 Susan Stobbart Shapiro to Speak on COVID Employee Leave Laws

September 28, 2020

Susan Stobbart Shaprio will present a webinar with the Anne Arundel Workforce Development Corporation (AAWDC) discussing employee leave laws under COVID-19. Susan will touch on The Emergency Paid Sick Leave Act, The Emergency Family and Medical Leave Act and The Families First Coronavirus Response Act. She will discuss important steps to ensure businesses are compliant with these new laws.

The webinar will be held on Thursday, October 1st at 10am. Register for the webinar.
© 2023 Council, Baradel, Kosmerl & Nolan, P.A. All Rights Reserved.