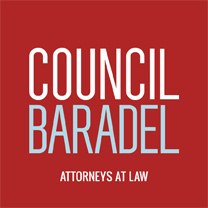 Michael N. Russo, Jr. Admitted to Practice Law in Virginia

September 27, 2018

Council Baradel is pleased to announce that Michael N. Russo, Jr. has been admitted to practice law in Virginia and is a member of the Virginia State Bar. Mike is also licensed to practice law in Maryland, the District of Columbia, and New York.

Mike's practice includes real estate title litigation, insurance law, real property and general civil, commercial and business law. His clients include real property title insurance and general liability insurance companies and self-insured companies; financial and lending institutions; and, small and medium sized businesses requiring general business planning and legal advice. Mike also represents individuals in business and real property disputes and other legal matters.
© 2023 Council, Baradel, Kosmerl & Nolan, P.A. All Rights Reserved.