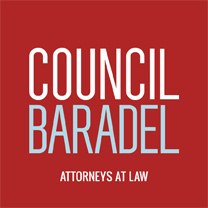 Foster and Wyckoff Launch Family Law Blog "Divorcing Gracefully"

February 23, 2018

Council Baradel family law attorneys Morgan E. Foster and Susan M. Wyckoff are excited to announce the launch of their new blog, "Divorcing Gracefully." The new blog is aimed at individuals who may be going through, or contemplating, a divorce. The blog tackles important topics such as co-parenting, separation, hiring legal counsel, and relationships.

"We found that clients and friends who are going through divorce or separation pose the same common questions," said Morgan. "Divorcing Gracefully is a way for us to publish the answers to these essential questions in a free, public forum."

Susan added, "We hope that the blog becomes an invaluable resource to anyone who finds themselves questioning the next steps of their divorce process."

The blog can be found at www.divorcing-gracefully.com. "Divorcing Gracefully – Helping you Navigate your Divorce with Grace."

The process of separation and divorce can be one of the most daunting and challenging episodes of one's life, both emotionally and financially. The importance of being represented by empathetic, responsive, and experienced counsel in this difficult area of practice cannot be overemphasized. Council Baradel's family law attorneys are well-known for their sensitivity to their client's needs, their common sense and knowledge of the law, and their success in negotiating and litigating in the complex field of family law.
© 2019 Council, Baradel, Kosmerl & Nolan, P.A. All Rights Reserved.