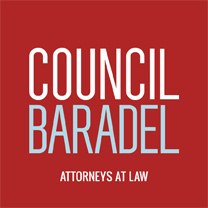 Michael N. Russo, Jr. Spoke on Title Law Claims at MLTA Fall Convention

September 25, 2017

Council Baradel attorney Michael N. Russo, Jr. recently spoke at the Maryland Land Title Association (MLTA) 2017 Fall Convention on Thursday, September 7th, 2017. The topic of his presentation was "Title Claims Chronicles – and other cautionary tales." Mike, alongside Elizabeth M. Russo, Esq. of MCP Title, discussed claims avoidance.

Mike leads the firm's title litigation group, which works throughout Maryland and the District of Columbia. The group has handled more than 850 title cases over the past 14 years, with extensive experience in matters involved in bankruptcy proceedings; real property tax sales; foreclosure rescue fraud; DC's Tenant Opportunity to Purchase Act ("TOPA"), title coverage matters, historical preservation easements, mechanic's lien claims, appellate matters and other claims.
© 2023 Council, Baradel, Kosmerl & Nolan, P.A. All Rights Reserved.