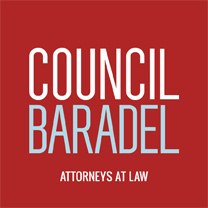 Steven A. Brown to Speak on Limited Scope Representation on June 12th, 2017

June 9, 2017

Steven A. Brown will be a speaker at an upcoming Mid-Shore Pro Bono, Inc. seminar titled "Limited Scope Representation Training: A Workshop on How to Get Started."

The seminar will discuss limited scope representation, which is an alternative to the traditional full-service model where an attorney can limit their role to a specific task or issue. Attendees will gain a how-to guide to start offering limited scope options in their practice and learn how they can use limited scope to attract new clients. The seminar will also explain the new Rules and the lawyer's ethical obligations to this unique type of practice model. Steven will discuss limited scope representation in an employment law context.

The seminar will be held on Monday, June 12th from 8:00am-2:30pm at the Chesapeake Heritage and Visitor Center on Kent Island. To register, click here.
© 2019 Council, Baradel, Kosmerl & Nolan, P.A. All Rights Reserved.