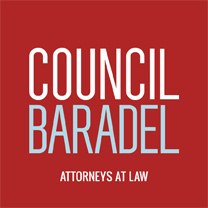 Susan Stobbart Shapiro Speaks to Business Leaders about Social Media

March 2012

Susan Stobbart Shapiro gave a presentation to the Southern Maryland Business Impact Group ("B.I.G.") entitled, "Social Media, Technology and Employees - What Businesses Need to Know". The presentation focused on how business can properly use technology and social media to promote their business and to monitor and interact with applicants and employees before, during and after employment. CBKN Member Steve Oberg has been involved in BIG since its inception in 2010.
© 2022 Council, Baradel, Kosmerl & Nolan, P.A. All Rights Reserved.