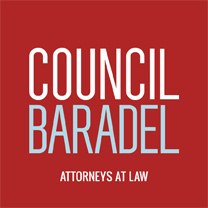 Contact Us

Parking

Council Baradel offers free parking behind our office building at 125 West Street, Annapolis, MD 21401. In the event our lot is full, please direct yourself to Knighton Garage, which is conveniently located at 1A Colonial Avenue, Annapolis, MD 21401. Please notify the receptionist upon arrival that you have parked in Knighton Garage and you will be given tickets to validate your parking at no cost to you.

Contact us through our online form

We would be pleased to communicate with you concerning legal matters. However, if you communicate with us through this site or otherwise in connection with a matter for which we do not already represent you, your communication will not create an attorney-client relationship and will not necessarily be treated as privileged or confidential.
© 2023 Council, Baradel, Kosmerl & Nolan, P.A. All Rights Reserved.